THE 7 MOST BEAUTIFUL WOMEN IN AFRICA
African women have always been characterised by their great beauty and personality. When we talk about beauty, we are referring both to external appearance and internal qualities. Intelligent women, with character, self-confident and, of course, very beautiful.
Listing the most beautiful African women has not been easy, and we will probably omit many of them, but here is the EXO list of the most beautiful women in Africa.
Joelle Kayembe – Congo
Model and actress born in Lubumbashi, Democratic Republic of Congo. As a child she wanted to study psychology, but at19 years old she realised she could have a great career as a model. She appeared on the cover of the Sports Illustrated Swimsuit Issue. She also appeared in other magazines such as Cosmopolitan and Elle, as well as in a Sprite Zero ad.
Adaora Akubilo – Nigeria
American-born model from Nigeria. Adaora spent 10 years in Nigeria learning their culture and habits, and when she returned to Connecticut, she was signed by a talent scout, this is when she started her modelling career. She appeared in the 2012 and 2013 Sports Illustrated Swimsuit issues. Her career also includes campaigns for Covergirl, Garnier Nutrisse, House of Dereon, Ray Ban, Boden, Abercrombie, Mary Kay, Ulta, Burts Bees. and Avon. She is now working for the New York Model Management.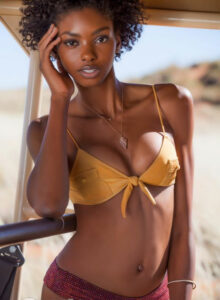 Leila Lopes – Angola
Angolan model and beauty queen, she was crowned winner of Miss Universe 2011 in São Paulo, Brazil on the 12th of September 2011. She is a business administration student in the UK.
Nonhle Thema – Sudáfrica
Nonhle Thema is a South African television host known for hosting the music shows O-Boma and O-Access, both on Channel O. She enrolled at Sundown High School in Sandton in 1999 and left home the same year. Later she studied marketing before getting her first job as an events coordinator.
Isha Sesay – Sierra Leona
British journalist with Sierra Leonean origins. From 2005 to 2018, she worked as a host and correspondent for CNN International. She lived in Sierra Leone for most of her childhood. In November 2005, Sesay became a news anchor and correspondent for CNN International, based at the network's global headquarters in Atlanta, Georgia, United States.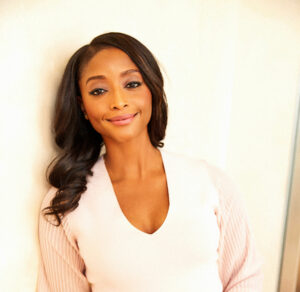 Atong Demach – Sudán
Atong Demach is a South Sudanese businesswoman and beauty queen. She won the title of Miss World South Sudan 2011 and was later crowned Miss World Africa and Miss World third runner-up in Ordos, China. She now works as a cultural ambassador for the government of South Sudan and a public relations advisor for the government of Japan.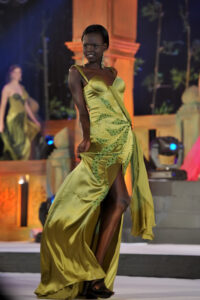 Camih Gantin – Togo
Born in Bassar, Togo, Camih Gantin won the Miss Togo 2012 beauty contest title. Camih Gantin is a third-year student of International Economics and Finance.